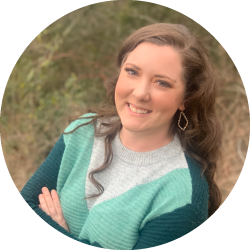 Kendyl Tinsley, Therapist
Sometimes life has a way of getting us down, throwing us curveballs, or leaving us feeling broken. Whether it is anxiety, depression, life transitions/stress, relationship struggles, school/career issues, or past traumas— it can truly weigh us down. It is my mission to take this journey alongside you, help you carry that load, and find the best way for you to surrender it in a healthy and therapeutic manner. My ultimate goal is to help you work towards the best version of yourself and get you to a place that you can live a more full, healthy life— free of those burdens.
Coming from over 8 years of mental health experience, I have a background of working in group homes, school-based, and outpatient settings. I have a passion for working with teens and their parents, college students, and adults. I am a Licensed Professional Counselor with an MS in Mental Health Counseling from the University of Central Arkansas. I have been trained in TF-CBT, and I am also a Certified Clinical Anxiety Treatment Professional (CCATP), and a Certified Clinical Telemental Health Provider (CTMH). I enjoy empowering and collaborating with clients by utilizing person-centered, CBT, and solution-focused approaches to help clients reach their goals and achieve their full potential.
"Happiness can be found, even in the darkest of times, if one only remembers to turn on the light." – Albus Dumbledore