Do you accept insurance?
Many of our clinicians are now in-network with multiple insurance plans, including Anthem, Blue Cross Blue Shield, Qualchoice, Tricare, Ambetter, HealthAdvantage, and others. 
For our other therapists, we are happy to work with your insurance company to access your out-of-network benefits if available (Chenal Family Therapy PLC is not in-network with any provider).
Many clients have 50-100% of the cost of their sessions covered by their insurers after they have met their out of network deductibles. The easiest way to find out what your insurance will cover is to contact your HR or insurance company to determine your coverage and benefits.
In the event that your insurance does not cover your care, Chenal Family Therapy PLC can provide you with a discounted cash rate and other options to lower your costs.
How much do counseling and therapy sessions cost?
The cost of therapy can range from $250 per scheduled hour, depending on the clinician, licensure, and experience level. There is a $75 per scheduled hour for a missed appointment or appointment canceled with less than 24 hours notice.
Sometimes insurances cover a portion of the cost. Please see the top question above, "Do we accept insurance?" for more information.
How do I schedule an appointment as a new client?
New Clients are able to follow this link to schedule a time to receive a call from one of our scheduling specialists to set up services as a new client. Once you follow the link, all you need to do is:
– chose day/time
– click on "Continue without signing in"
– enter personal information
(Current Client) How do I schedule, reschedule, or cancel an appointment?
Current clients may request new appointments, or reschedule/cancel through our secure online portal found

www.ChenalTherapy.com

and click on "Schedule Appointment" link.

If you need to start new services or ask a more detailed scheduling question:
If you get our voicemail and/or if you send an email, please include client's full name, date of birth, and appointment date and time.
YOU MUST CANCEL (VOICEMAIL OR EMAIL ARE SUFFICIENT) AT LEAST 24 BUSINESS HOURS FOR THERAPY APPOINTMENTS
AND 48 HOURS PRIOR TO MEDICATION MANAGEMENT APPOINTMENTS TO AVOID CANCELLATION FEES.
What is your cancellation & no-show policy?
Counseling or testing session: Clients will be billed $100 per scheduled hour for any therapy or counseling session that they cancel with less than 24 business hours notice, as well as if they fail to show up for any scheduled appointment. This fee will be billed to the credit card we have on file for a client or billed to the address you've provided if no card is on file. Appointments made the same day will be charged the cancellation policy if a client does not show up.
For initial psychiatry (medication management) appointments, this fee is increased to $300 with an MD or $250 with an APRN for the initial intake appointment and $150 for follow-up medication management with an MD or $150 with an APRN, if they fail to show up for, cancel with less than 48 business hours notice, or show up more than five minutes late or leave more than 5 minutes early due to our inability to properly bill insurance for the time you reserved that cannot be recouped. This fee is charged without exception unless waived by the Practice Director.
Testing/Psychological Evaluation cancellation fee: $100 per hour of testing scheduled.
This means if you have a 2-hour session scheduled, you will be charged a $150 fee if you do not cancel at least 24 business hours in advance or if you do not show for your appointment.
To cancel an appointment (including over a weekend) you may 1) call 501-781-2230 and press option 3 and leave a message, or 2) Email Schedule@ChenalTherapy.com and write "Cancel Appointment" in the email subject line. If you decide you need to cancel a Sunday or Monday appointment, you need to contact us and leave a message by the appropriate time on the Friday prior to the appointment (for a 10:00 Saturday, Sunday, or Monday appointment, you must cancel by 10:00 am that Friday before).
While we hate to have a cancellation policy, it is important to ensure that our therapists, counselors, nurses, and psychiatrist's limited availability do not get wasted.
What if I have a question about a cancellation/no-show fee?
The late cancellation / missed appointment fee is charged regardless of the reason for your no show, later arrival, late cancellation (including illness, family emergency, vehicle difficulties, etc.). This fee is also charged to non-insurance clients whose agreed upon session fee is at least $75 per hour. Any non-insurance clients with a negotiated rate of less than $75 per booked hour of therapy will be charged their entire session rate for no shows or late cancellations.
This fee will be charged to your credit card on file within 24 hours and is not covered by your insurance provider or EAP.
To cancel an appointment, you can leave a voicemail 24 hours a day at 501-781-2230 or email us at schedule@ChenalTherapy.com. 

 

We honor the time the voicemail is left or the email is sent as the time of the cancellation.
Please see "What is your cancellation & no-show policy?" for additional information about the fee.
How do I find my Telehealth link (Zoom or Doxy.me)?
Please refer back to your ORIGINAL confirmation email from our practice.

The link will be THE SAME FOR EACH APPOINTMENT with that unique provider.

Your appointment reminder emails will NOT have the link for the appointment.
Do you prescribe medication?
Chenal Family Therapy, PLC believes that medication can be a very important part of treating some psychological conditions. To assist clients needing medication management services, we've contracted with a local psychiatrist to provide on-site evaluation and prescription services. If already a client, your therapist can make an internal referral to meet with our doctor. If not a client, you can learn more about getting medication management services from our physician by contacting our new client team at 501-781-2230 or Schedule@ChenalTherapy.com. 
Important Note:
Chenal Family Therapy PLC's physicians only prescribe medications to help manage psychiatric conditions. Unrelated medical conditions and medication needs will be referred out to another local provider. Chenal Family Therapy's physician DOES NOT prescribe pain management medications.
How do I get a medication refill?
Our goal is to give each client enough medication to make it to through their next appointment WITHOUT having to call us for a refill. In the event you miss your next appointment or request a consultation about your medicine more than seven days since your last appointment (by phone or email), you will be charged a $35 consultation fee.
HOW DO I KNOW IF I HAVE A REFILL ALREADY AT THE PHARMACY?
IMPORTANT!! – Please first call the pharmacy (not CFT) and ask a live person if they have a prescription/script on file for you… DO NOT USE THEIR AUTOMATED SYSTEMS OR APPS!!
** This will usually get you your medication quicker than calling us first.
** MOST OF THE TIME, you already have a prescription there, but their app/automated system won't show it, since the number on the bottle is different. YOU talking to their pharmacy clears this up faster than we can.
HOW DO I GET A REFILL IF I'VE CALLED AND THEY DON'T HAVE IT?
We DO NOT guarantee your ability to GET a refill without an appointment.
If your prescriber approves a refill request, you will be charged $35 for the consultation with our nurse and be required to schedule your next appointment before it is sent. Clients who cancel this follow-up appointment may have their services terminated.

We do not accept emergency or after-hour refill requests since refill requests can take UP TO THREE BUSINESS DAYS TO COMPLETE… If you're experiencing an emergency situation CALL 911 IMMEDIATELY or go to your nearest emergency room.
If you still would like to request a refill, please do one of the following:
Email refills@ChenalTherapy.com with the specifics about which medication(s) you're requesting, how many days you have left and which pharmacy you wish to have it filled at.

Call our refill nurse's direct line at (501) 781-3952 or our main line and choose option #2, providing the same information as above.
How do I update my contact, billing, or insurance information?
You may update contact, billing, and / or insurance information by following this link:
How do I make a payment or update the card on my account?
How do I set up a payment plan, get a receipt, statement or superbill?
How do I update my insurance plan info?
How do I request my records?
Do you allow emotional support or service animals in your office?
Policy:
In accordance with the Americans with Disabilities Act (ADA), Chenal Family Therapy PLC welcomes properly trained service animals that assist an individual with a physical or psychiatric disability. Under ADA, this can only include dogs and miniature horses and these animals have specific training to assist with some aspect of managing the disability.
Disclaimer:
Our practice does NOT permit individuals to bring their emotional support animals, regardless of whether or not someone claims that they are certified due to the lack of actual regulations regarding the ESA.
Under ADA, liability for legitimate service animals falls to the owner of that animal. If the animal bites another person, our practice cannot be sued. HOWEVER, since emotional support animals are not protected under ADA, business owners are NOT protected from lawsuits arising from these animals. If someone's ESA bites someone on our premises, we are liable since we DECIDED to let that animal on our premise.
How do I get a letter recommending an emotional support animal or medical marijuana?
Chenal Family Therapy PLC and its clinicians will not provide letters recommending emotional support animals, medical marijuana, or any matters regarding employment, immigration or fitness to serve matters.
What if I have a concern or complaint about the quality of my care, integrity of billing procedures, HIPAA privacy concern, or feel me or someone else has been discriminated against?
Quality and integrity are core values at Chenal Family Therapy. Should you ever have concerns or complaints about the quality of your care, the integrity of our billing procedures, the protection of your privacy, or our commitment to uphold the dignity and protect against the discrimination of every individual we serve, you can contact our ethics and consumer hotline at
(501) 300-7799 or email compliance@chenaltherapy.com. All calls are confidential, may be made anonymously, and will be responded to if requested.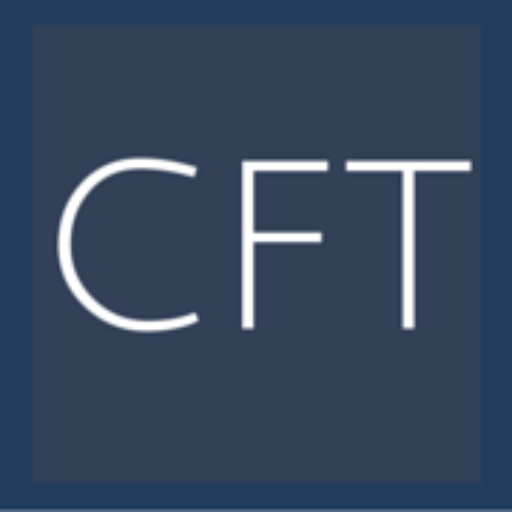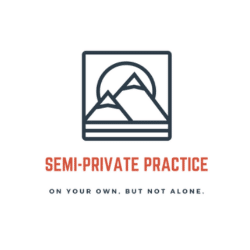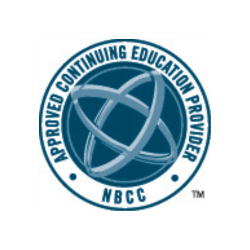 SPP is a subset of Chenal Family Therapy, PLC, ACEP Provider Number: 7233