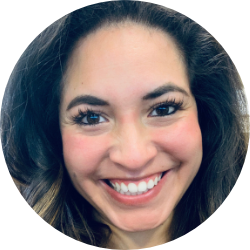 Everyone could benefit from counseling. I believe that every individual is deserving of being treated with dignity and has value and purpose in the world. I earned my bachelor's degree in psychology from John Brown University in 2017 and am now a second-year John Brown University graduate student, completing my master's degree in clinical mental health. I would like to work with individuals from young adult to adult who struggle with anxiety, stress, adjustment, depression, and grief, among others.
I am fluent in Spanish and English. I have seen firsthand how hindering a language barrier can be. I have a passion to help and guide people to become the best and healthiest version of themselves. I want to have the honor of holding and sitting in a safe space in collaboration with my client. It is my personal and professional goal to hold freedom in authenticity, diversity and intimacy with myself and others around me.
In my free time, I enjoy reading, yoga, vacations, the outdoors, and spending time with friends and family.