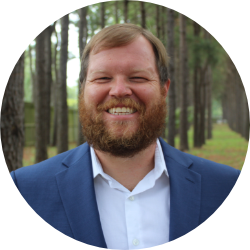 Justin Dillon, LPC, LADAC
My name is Justin Dillon and I am a Licensed Professional Counselor and Licensed Alcohol and Drug Abuse Counselor.  My focus is not to solve your problems for you but to help direct you in a way to allow you to find your own solutions.  I use a non-biased approach to work with you to develop a treatment plan to best help you reach your personal goals and needs.  I hope to work with you to empower and provide you with the skills and coping mechanisms to allow you the success you deserve.
I have been working in the mental health field for over 12 years mostly in the school-based setting but have worked with all ages from 5 years of age to young adult.  I offer a variety of therapeutic disciplines implemented to best suit your needs including play therapy and trauma focused interventions.  I feel by providing an open non-judgmental support we can achieve your personal goals together.