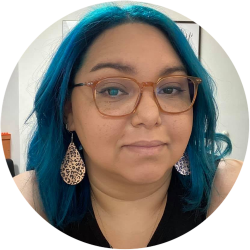 DeAnna Hardiman, Therapist
(LPC, RPT)
Life is always changing. I believe people are resilient in the face of life's challenges. Are you struggling to resolve issues? Having difficulty adjusting to change? I want to meet you where you are, help you explore your strengths and support you in using them.
My experience ranges from working with children, adolescents, and adults in a variety of settings. These include school-based services, rehabilitative day programs, community housing/supportive living, and outpatient counseling settings.
My therapeutic approach is adapted for the needs of each individual. I have a passion for working with children and as a Licensed Professional Counselor and Registered Play Therapist, I want to create a safe and inclusive environment for them to express themselves through play, which is their natural language. I also enjoy working with teens, college students, and adults dealing with anxiety, depression, and relationship stress.
I am currently seeking my Ph.D. in Clinical Sexology, through the International Institute of Clinical Sexology with a specialization in Kink Conscious Therapy. LGBTQIA+ Affirming and Sex Positive.