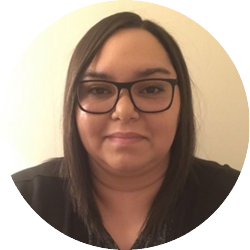 DeAnna Hardiman, Therapist
(LPC)
Life has its ups and downs and is ever-changing. I believe people have it in themselves to be resilient in facing life's challenges. Do you find yourself struggling to resolve these challenges and difficulty adjusting to change? My goal is to meet you where you are, help you find your strengths, and support you in building the ability to use those strengths to face life stressors. You have already taken a step in adapting towards change by seeking counseling.
I have experience working with children, adolescents, and adults in a variety of settings; including school-based services, rehabilitative day programs, community housing/supportive living, and outpatient counseling settings.
My therapeutic approach is adapted for the needs of each individual. I have a passion for working with children, including those on the autism spectrum and adults dealing with depression and anxiety. I have training in Child-Parent Psychotherapy (CPP) and Play Therapy. I am also a Certified Autism Specialist and an AutPlay Provider (Autism Play Therapy).