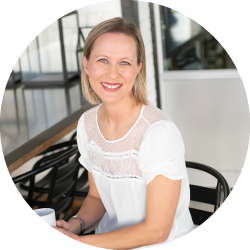 I am passionate about helping people thrive relationally. I love working with clients who want to make positive changes in their lives and are ready to work hard to achieve their goals. I have extensive experience working with a diverse range of clients from individuals, couples, and families, to those living with chronic and terminal illnesses. I also enjoy working with people who are straight and LGBTQ+ and vary on the spectrum of religiosity and spirituality. Of special interest to me is helping couples navigate life after they become parents. As a mother to littles myself, I am incredibly aware of the beauty and challenges that parenthood places on intimate relationships.
I have specialized training in a highly effective type of couple's therapy called Emotionally Focused Therapy (EFT), which is considered one of the most (if not THE most) empirically validated forms of couples therapy. In other words, it works and we have a lot of research to prove it!
I believe that you are the expert on your life, and I am the expert on people and relationships. Therapy is a collaborative effort and I believe that feeling respected and safe is key to making our therapeutic relationship successful. In me, you will find a calm and gentle presence, a listening ear, and someone who has a genuine interest in your life.