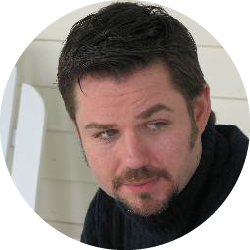 John Lee Roberts, Therapist
(Intern Coordinator & Disability Rights Advocate, 
M.M., M.A)
"Happiness is not something ready-made. It comes from your own actions." — Dalai Lama
Just as no two leaves are the same, no two people have the same situation. Unfortunately, one size does not fit all. I will work with you to help find that perfect fit. I tailor each process according to your needs. I approach each person holistically as a unique individual and work together with the person to decide what the focus of the counseling will be and what the desired outcomes are for each unique individual. Using highly secure in-person or video sessions, I can help you become happier, manage stress, improve your relationships and get you back on track. You didn't always feel this way and more importantly, don't always have to feel this way. While working together, collaboration is key. We will work together and come up with goals since you are the expert in your life's journey. I will always provide you with a confidential and relaxing environment, one where you can feel comfortable and safe sharing your feelings and concerns. You will be guided through the process of utilizing your many strengths as you work toward accomplishing your goals and overcoming barriers. As a counselor, my role is to listen, discern strengths and vulnerabilities, and invite growth/advancement from those placing trust in my care. My primary objective is to help you find peace. 
"I believe one of the bravest things you can do is begin to understand your own story."