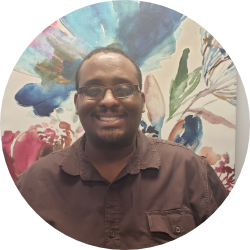 Is it a struggle to keep it all together? Feeling overwhelmed with life? Are you uncertain about your path in life? Our relationships, families, jobs, finances, health, and past experiences can cause life to be chaotic and unbalanced. We all struggle to maintain balance and peace. I practice with the idea that we strive to maintain balance and peace. Change takes time. My role is to develop a strengths-based and collaborative approach to achieving desired changes in each client's life and assist the client with discovering inner strength to overcome challenges. I look forward to working with children, adolescents, and adult clients. I am available for weekday and weekend appointments.
I treat a wide variety of issues conflicting a person's life. My practice has focused on the following: attachment disorders, anxiety, depression, schizophrenia, relationship issues, grief & loss issues, mood disturbance, bereavement, diversity and social equality, attention-deficit hyperactivity disorder (ADHD), eating disorders, intergenerational issues within the family, job related issues, complex trauma, LGBTQIA population, men's health, and military veterans. I practice using a variety of treatment modalities, whichever, is best suited to meet the client's needs. I have experience using person-centered therapy, cognitive-behavioral therapy, solution-focused therapy, mindfulness techniques, and eye movement desensitization reprocessing (EMDR).
I hope to work with you, so that, YOU can re-gain your balance and peace utilizing tools throughout your journey in life. Since 2017, I have worked with various clients and witnessed positive changes happen. I am excited to work with you soon! Call today and let's work together.