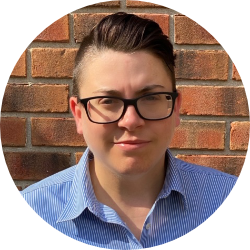 I am a board–certified psychiatrist who enjoys getting to know clients and customizing their treatment to their needs. My approach is holistic, and I believe that therapy and lifestyle are an important part of self–care. If medications are needed, I will work with you to find what helps you. 
I have worked extensively with the LGBTQIA population in Arkansas and Massachusetts and hope to continue to do so at Chenal Family Therapy. I also have wide ranging experience in the treatment of Veterans, trauma related disorders, mood disorders, anxiety disorders and sleep disorders. 
I practice up to date evidence–based medicine. To help meet the needs of my clients I offer after hour appointments. 
I graduated from the University of Arkansas for Medical Sciences in 2004 and completed my residency in psychiatry at the University of Arkansas for Medical Sciences in 2008. Since that time, I have practiced in a wide range of settings in Massachusetts and Arkansas. 
I'm a native Arkansan and enjoy being outdoors in the Natural State with my girlfriend and our schnauzer mix in my time away from the office.