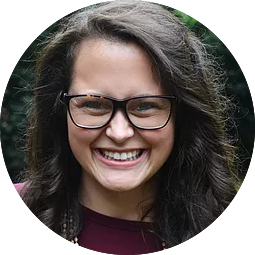 Grace Hartmann, LAC, LAMFT, EMDR, EFT-trained
(AR Licenses: LAC A1708264;  LAMFT F1708009 )
Owning our story and loving ourselves through that process is the bravest thing we will ever do." I believe this quote by Brene Brown does a beautiful job of summarizing the therapy process. I would love to provide a safe and authentic environment in which I can walk alongside you as you learn to do both– own your story and love yourself through it.
I am passionate about helping people lead full and joyful lives. I love working with adventurous hearts of all ages who have lost their way and need a companion for the next leg of the journey. Together we can walk towards your goals for healing, change, and health. Whether the struggle is with anxiety, relationships, self-esteem, difficulty with transitions, or finding healing after trauma, I use a range of highly effective, evidence-based counseling approaches to help you reach your goals. I am trained to treat PTSD and trauma-related issues through the use of EMDR (Eye Movement Desensitization and Reprocessing) and can guide you towards beginning to let go of heavy baggage from your past.
To better serve all portions of the population, I've pursued dual licensure as a Licensed Associate Counselor and a Licensed Associate Marriage and Family Therapist. This enables me to provide therapy for children, teenagers, adults, couples, marriages, and families. I am LGBT-affirming and happy to work with people from every walk of life. In my free time, I love to travel, practice yoga, read, & drink good coffee.