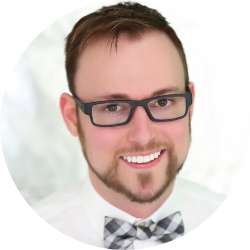 Collin Davies, Therapist
(LPE-I, LAC)
(Arkansas License #13-22EI,  A2010138)
Collin is a Licensed Psychological Examiner-Independent and a Licensed Associate Counselor (Arkansas License 13-22EI, A2010138) practicing in the central Arkansas area. Collin believes everyone has their own story to share, and he invites you to share your personal narrative with him. He uses a blend of cognitive behavioral principles, solution-focused techniques, and narrative therapy, an approach that can help clients identify strengths and use skills to overcome obstacles. He enjoys working with clients who are motivated and ready to discover new ways of thinking, feeling, and behaving. He provides a safe, nonjudgmental environment for everyone – whether this involves identifying problematic areas in life or developing adaptive ways to cope with stress. In Collin's practice, he considers the client to be his or her own expert and plans to use this expertise to develop rapport and facilitate the therapeutic relationship. 
Collin earned his Bachelor of Arts degree in Psychology and English from the University of Central Arkansas and his Master of Arts degree in Clinical Psychology from Forest Institute in Springfield, Missouri. He has worked in a group practice, inpatient psychiatry, and community mental health. He is experienced in treating adults with depression and anxiety, as well as trauma, substance abuse, and those struggling with sexuality or gender identity issues.
Collin particularly enjoys working with the LGBTQ community and considers himself an LGBTQ friendly and supportive therapist. He also enjoys working with those who are facing life adjustments, such as a geographic relocation, career change, divorce, or the loss of a loved one.
As a psychological examiner, Collin also administers psycho-educational (IQ) and objective personality assessments. He can perform evaluations to help with diagnostic clarification, including depression or anxiety, personality disorders, autism, and ADHD. He also performs diagnostic interviews and offers consultation services. Whether you are seeking consultation, therapy, or psychological testing, Collin plans to work collaboratively with you and help you identify your needs and develop a plan of action. 
​
Collin is Distance Counseling Certified and able to provide online counseling.