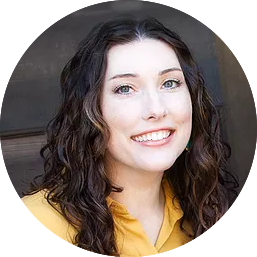 Bonnie Thomas, LPC, MSMFT
I am a passionate, optimistic, and goal-oriented person both in and out of the therapy room. The joy I've found in my own life helps me lead others to the same contentment. I'm highly motivated to guide others into new perspectives, personal strengths, or connections with others they have never experienced before. I thrive when my clients thrive.
My Master's degree in Marriage and Family Therapy has given me specific expertise with couples and relational issues. I teach disconnected couples to show vulnerability, give comfort, and find safety and happiness in their relationship again. I assist couples in preventing destructive patterns during pre-marital counseling. I also provide co-parenting/divorce transition therapy for couples and families. I am skilled in navigating relationships with loved ones suffering from addictive behaviors and/or difficult personalities. I am comfortable exploring issues of sexuality and spirituality, for which I have additional training. I work with teens and adults but have a particular interest in assisting young adults transition into the people they desire to be.
I am trained in Emotionally Focused Couple Therapy (EFT), which is the most effective approach used today. I routinely use Dialectical Behavior Therapy (DBT) and Cognitive Behavioral Therapy (CBT) skills and interventions. I am trained in Prolonged-Exposure Therapy, an evidence-based protocol for the treatment of trauma and PTSD. 
I'm happiest when I'm playing with my children, chasing my favorite bands with my husband, getting a good workout, or laughing with my friends and family."