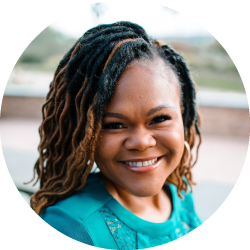 Dr. Andreya Reed, Medication Management
(MD)
Independently practicing, affiliated psychiatrist
I am a licensed medical doctor who treats individuals from 16 years old and up. I specialize in medication management services for folks with trauma disorders, depression, anxiety, bipolar disorders, and psychosis. I work very hard in meeting the needs of my patients and their families. I believe that it takes a village and so I enjoy the collaborative approach in working with a team to best meet your needs. 
I attended medical school at the University of Arkansas for Medical Sciences and completed my psychiatry residency at UAMS as well. I am board certified in adult psychiatry through the American Board of Psychiatry and Neurology. 
I have the ability to see individuals for evening and weekend appointments with online scheduling and electronic prescribing. I would love to help you live your best life.