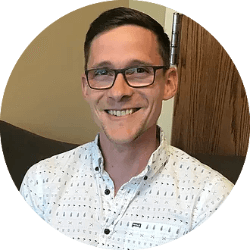 Andrew Stover, Therapist
(LCSW)
I have a masters degree in social work. My love and focus is with all ages. I am a Registered Play Therapist, meaning I specialize in play therapy services, but I also have extensive experience with ages 7-17 as well. I work closely from a model of care that takes into account environment and relationship. I have a love for trauma-focused work, and am extremely motivated to help children/adolescents along their path to integrate and make sense of their own narratives.
The primary focus of my services here at the clinic will be to endorse appropriate levels of behavioral/developmental consultation regarding your child and their needs in the aforementioned areas. Consultation/therapy services will focus on exploring where your child is at developmentally and ways that we can improve any lagging skills areas reported.
With my licensure, I am able to provide supportive therapeutic services for a range of behaviors/diagnosis, such as PTSD, Anxiety, Adjustment, disruptive mood issues, and mood disorders.