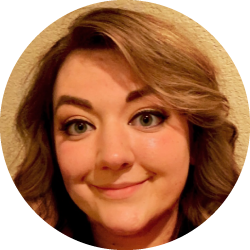 Amanda Johnson, Therapist
(LAC)
There are many times in life when we struggle to comprehend where we are in life and wish there was someone private who we could talk to who could help process our thoughts and assist in implement change. This can look different for everyone. Sometimes it presents as nagging thoughts about the things you recognize as unproductive about yourself and wish so desperately you could find a way out of broken, repetitive cycles of thought and behavior that limit you. Other times this could present as severe and debilitating symptoms that keep you from fulling enjoying life, relationships, work, and finding joy and hope in your life.
My name is Amanda Johnson. I am a License Associate Counselor and graduated from Arkansas State University with a Specialist Degree in Education of Clinical Mental Health Counseling. I practice from an Adlerian perspective meaning I work towards understanding a client as an individual so that I can truly gain insight into the private logic and intimacies that develop over a lifetime of experiences and influence how we view the world. By building a healthy relationship and offering a place of safety and compassionate understanding for my clients, I work on reframing altered patterns of thought and behavior that may be distorted from experiences of the life that no longer serve a healthy function. I practice many methods of treatment techniques such as cognitive behavioral therapy, acceptance and commitment therapy, motivational interviewing, holistic wellness, behavioral modification, spiritual-based treatment, and I am currently pursuing training in EMDR (Eye movement desensitization and reprocessing) in order to maximize the most effective treatment modalities I can offer based on my client's individual needs and receptiveness.
My greatest passions are working with individuals who suffer from bipolar disorder, PTSD, burnout, emotional dysregulation and personality disorders, trauma, impaired social functioning, issues related to self-esteem, anxiety and panic disorders, and spiritual issues. I work with a variety of individuals including children, adolescent, teens, and adults, and I also love working with families to restructure the home, communication, and behavioral issues. My hope is that I can offer you a place to heal, gain tools and knowledge to empower you in your life, process through difficulties in a safe and nonjudgmental environment, and bring peace to your life.