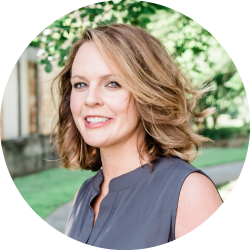 I believe we all have obstacles that can affect our daily life, routine, activities, and leave us feeling frustrated or overwhelmed. It is my goal to be a support when working with children, teens, and adults to face these challenges. I have experience working in school settings, intensive family services, and private practice.
I enjoy working with children and teens in a safe and therapeutic environment, to reach the client's personal therapy goals. I believe it is possible to make what is overwhelming manageable, help relationships mend, and individual and family functioning healthy again through skill development and new understandings.
I am a Licensed Associate Counselor and School Counselor. I received my school counseling degree through the University of Central Arkansas and completed classes for Licensed Associate Counselor certification with John Brown University. I have training in Impact Therapy with Dr. Edward Jacobs, as well as Person-Centered Play therapy through the University of Northern Texas.