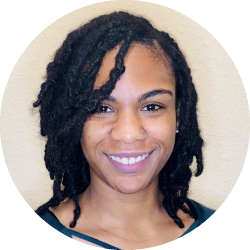 Shambrhee Burton, Therapist
Shambrhee Burton is a Licensed Certified Social Worker who received her Master's of Social Work from the University of New England. She has experience working with individuals and families that are dealing with issues ranging from anxiety, depression, grief, and trauma. Shambrhee has a passion for helping individuals who feel misunderstood and alone.
Shambrhee believes that connection is a human basic need. Therapy is an effective tool that utilizes connection as its foundation. Shambrhee uses the therapeutic relationship to aid in growth for her clients. She takes a holistic approach to help clients take care of their overall well-being. Shambrhee also believes that therapy can be beneficial during the tough times as well as the good times.