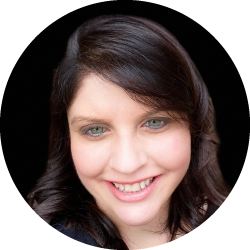 Sarah Campbell, Therapist
I enjoy working with adolescents and adults who are actively ready to grow and change. Growth and change can be uncomfortable, especially when you have been through a traumatic experience. I find joy in helping others learn that their past does not have to define them and they are in control of their own destinies.
I have worked in a variety of settings, including schools, inpatient, and outpatient settings. I have specialized training in treating trauma using Eye Movement Desensitization and Reprocessing (EMDR). This type of therapy helps reduce the intensity of anxiety, depression, trauma, and PTSD. I also incorporate mindfulness-based interventions, using Cognitive Behavioral Therapy (CBT) and Dialectical Behavioral Therapy (DBT) techniques to help teach you how to regulate your emotions and improve your self-esteem. All of this helps you be the best version of yourself.
Everyone's journey is different and everyone has a story. I want to learn your story and I would like to walk with you on your unique journey of growth and change. My goal is to provide you a safe place to allow for positive change to happen. I invite you to schedule an appointment today. Your story is important and deserves to be heard.