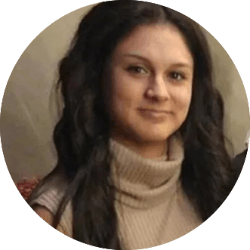 Sara Squires, Intern
(Bryant, Statewide Telehealth)
This is my final year in the counseling graduate program with UA Little Rock; in which I also intend to work towards becoming a Licensed Associate Counselor, followed by a Licensed Professional Counselor. I graduated with my B.S. in psychology from Southern Arkansas University, where I was also a cross-country athlete. I transferred to SAU Magnolia from El Paso, Texas; I have seen first-hand the different outcomes of a child growing up in a stable environment with resources, as opposed to those growing up in poverty with few to no resources. I strive to reach out to those who are often misunderstood or underrepresented. 
​I am passionate about helping our upcoming generation excel in life, by providing the proper resources and tools they need. As a former student-athlete, and pre-college advisor to high school students, I have experienced and witnessed the challenges youth often face balancing life's responsibilities. The adolescent years are an intricate part of development toward adulthood, in which youth are working through "finding themselves" in our ever-changing society. It is my goal to help our youth navigate and cope with the natural stressors of adolescence, as they transition into adulthood. ​
I don't believe "one size fits all", especially when working directly with people, so I focus on meeting my client where they're at. At times, I may find using play therapy as a useful tool in aiding a child to open up about their experiences, while in other cases, a client may respond more effectively to solution-focused therapy. As the old saying goes, "it takes a village to raise a child"; let us all come together in caring for the next generation. ​