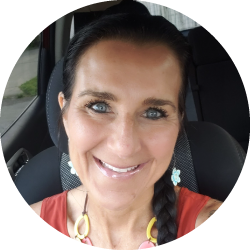 Rebekah Rose, Therapist
(LPC)
Rebekah Rose is a congenial and talented Licensed Professional Counselor with extensive experience working with children, teens, and adults in a variety of settings. She specializes in sexually reactive youth, victims of sexual abuse and adult sex offenders. She establishes rapport quickly and is both perceptive and engaging during her client's sessions. Her humility and kindness are prominent characteristics and help her clients feel both comfortable and supported as they work through the issues in their lives. She is attentive, compassionate, and accurate with her observations and interventions.
Rebekah has a central professional interest in maladaptive sexual behaviors, trauma and has trained in both Post-Traumatic Stress Disorder and in Complex Trauma. She is dedicated to helping her clients overcome the long term problems caused by single episode or complex repetitive traumas. Traumatized people often experience emotional turmoil, the inability to maintain a cohesive sense of self, hypersensitivity to others, an inability to express and use emotions effectively, emotional withdrawal, and more. Many of us who have been traumatized struggle with finding balance in emotions and we often feel vulnerable and hyper emotional without understanding why. Addictions, sexual issues, eating disorders, self-harming behaviors, remaining consistently engaged in work and home, chronic mood swings, and more are all characteristics of unresolved trauma. Rebekah equips her clients with a library of coping skills and strategies specifically built for traumatized victims to manage their lives effectively.
Prior to joining Chenal Family Therapy, she worked as the Clinical Director at Piney Ridge Treatment Center that serves children 8-18 years of age for maladaptive sexual behaviors.
Specializations and Experience In:
• Maladaptive Sexual Behaviors in both adolescents and adults
• Child Individual Therapy
• Adolescent Individual Therapy
• Adult Individual Therapy
• Marital Therapy
• Family Therapy
• Parent Training and Consultation
• Mood Disorders (Depression/Anxiety)
• Post Traumatic Stress Disorder
• Complex Trauma Disorder
• Bipolar Disorders
• Phobias
• Panic Attacks
• Obsessive Compulsive Disorders
• Oppositional and Defiant Children
• Defiant Teens
• Anger Management Issues
• Grief and Loss
• Divorce Grief
• Domestic Violence Recovery
• Family Conflict Issues
Specialized Training In:
• Sex Offender Treatment Provider
• Trauma Focused Cognitive Behavioral Therapy (CBT)