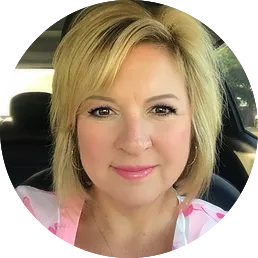 Clinical Director (AR License 6960-C)
Do you ask yourself, 'why am I so unhappy, what's missing in my life and relationships?' Why do I feel alone all the time? Maybe you're contemplating making changes in your life but find it difficult. You may struggle with making the same choices and mistakes repeatedly, resulting in feeling hopelessness, depression, self-doubt, and confusion. This can change by learning new skills necessary to take charge of your life and improve relationships with loved ones and yourself. I am passionate about teaching these tools and skills with adults, couples, families, veterans, our active duty military members and their dependents.
With over 20 years' experience as a therapist working with couples, families, active duty military, veterans, and people who struggle with mental illness and addiction, I can help you discover how negative irrational thoughts and behaviors are stopping you from having the life, marriage, and relationships that you dream about.