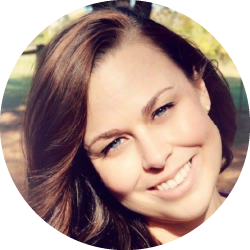 Misha Helm, Therapist
(LMSW)
Background/personal history:
My first experience within a helping profession was in early childhood education.  I worked as a teacher, lead teacher, and assistant in management at a preschool for 5 years.  After this, I gained experience in sales and customer service working at a local textbook company for 3 years.  I have enjoyed my time in both of these fields but was overjoyed to begin a new journey in 2010-2011.  I began at the University of Arkansas majoring in Social Work as an undergrad, to finish my degree that I started at NWACC in 2004.  I graduated with my bachelor's degree in Social Work in 2014.  Then began my Master's degree in Social Work within the University of Arkansas' advanced standing program in 2015.  During my 1-year program, I also became engaged to my now-husband Josh Helm.  After completing my program and graduating as an MSW in May of 2016, we were married shortly after in September of 2016.  We bought our first home in 2017 and soon after followed the birth of our son, Thatcher.  He is now 2 ½ and we love watching his personality and sense of humor grow daily.  My husband began his psychotherapy private practice journey during my pregnancy and I am now happy to be on my way to joining him.
I have experience working in school-based therapy.  I worked with Ozark Guidance in the Prairie Grove and Farmington Schools from 2016-2018.  I then left for an opportunity to work in a different capacity with a new company, Arkansas Total Care.  I am currently still employed with them working closely with behavioral health clients and families, as well as clients with developmental delays and disabilities.  But am ecstatic to have recently accepted a position with Chenal Family Therapy and feel I have found a great fit and amazing support system within them.  I can't wait to begin this new therapy journey and switch over to being a full-time therapist again very soon!
My role/techniques:
My role as your therapist will be to facilitate change in areas you want to see improvement by providing a safe and friendly environment where you feel completely free to be you. The real raw version of yourself. I use a variety of validating approaches that empowers and motivates you in the therapeutic process.
 My therapeutic approaches:  I use Dialectical Behavioral Therapy techniques, Motivational Interviewing techniques, and Person-Centered Therapy. I have experience helping families (adults & children) with life adjustments, stress, ADHD, Autism, trauma, grief, eating disorders, anxiety, depression, as well as post-partum anxiety and depression. I have experience working in inpatient and outpatient settings.
 I take the time to be a person with you, so you feel comfortable being a person with me. I want you to feel as comfortable as possible while we work together. Each session, my goal is to have you feel truly heard, hopeful, and with a sense of direction in your struggles.