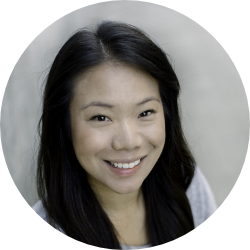 May Vue, Therapist
(MS, LPC)
Creating a safe, compassionate, and authentic therapeutic relationship and environment are of the essence.  I reinforce a secure therapeutic relationship by understanding the challenges of being vulnerable and not-knowing to facilitate hope, personal growth, self-awareness, and positive change.  The evidence-based theoretical modalities and interventions that I utilize are Cognitive-Behavioral, Person-Centered, and Solution-Focused.  
I have the privilege and honor to practice as a licensed counselor since 2014 within a mental health agency providing school-based counseling.  I have significant experience in working with individuals (older children and adolescents) who are challenged with anxiety, depression, life stressors, self-esteem, and trauma.  
Fun fact:  Although I have been living in Arkansas for a little over a decade, Wisconsin is where I call home.