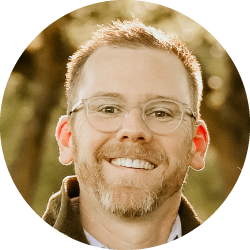 A PERSONAL NOTE FROM THE THERAPIST
First, thank you for considering professional counseling for your current situation. Give yourself credit for taking this courageous first step. It is a big deal! I am privileged that you would consider Chenal Family Therapy, and specifically my services, during this important time in your life. I know the nervousness and anxiety that can come with taking this step. I have sat where you are today, trying to make sense of my life circumstances and realizing that I need someone else, a professional, to help me. I am not here to fix you or to cure you. Although, I believe that I can help you. My greatest desire is to walk with you on a journey of healing and recovery that allows you to restore your ability to respond to life, both emotionally and mentally, in a more positive and regulated way. I want you to lead a life of wholeness, gratitude, and self-awareness. I look forward to meeting you and learning more about you. Again, thank you for choosing my services and entrusting me with your story.
MY TRAINING AND APPROACH TO THERAPY
I am a graduate student intern, pursuing my Master of Science in Clinical Mental Health Counseling, from John Brown University. I spent over a decade in the fast-paced and high-stress environment of the corporate business world. My areas of interest and ongoing training include, but are not limited to, helping individuals with unwanted addictive and compulsive behaviors as well as dealing with issues of stress, general anxiety, depression, and responses to traumatic life events. My approach integrates psychotherapeutic and coping skills training techniques. My style is empathic, client-centered, and flexible. Strong emphasis is placed on developing a good working alliance with the client as a vehicle for promoting life change.