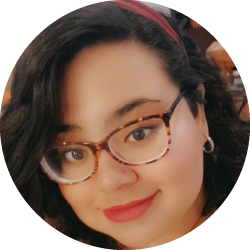 Mariel Diaz, Therapist
(LAC)
Life can be a difficult obstacle filled with trials that can become overbearing at times. During these times, I believe it is essential to find help. As your therapist, I will be a supporter, a listener, and an empathizer as you navigate the insights and changes needed for positive outcomes. It will be my goal to assist you in helping yourself have these insights and following through with making changes.
I have a passion working with young adults and teenagers. I believe this population is often given a negative reputation, overlooked, and/or their mental health is not taken seriously by family and friends. It is my belief that many struggle with real and serious issues that affect their daily lives. Whether it is anxiety, depression, concentration, relationship issues, personal issues, existential issues, it is worthy of seeking assistance in processing and navigating it.
As a member of the LGBTQIA+ community, I have a special understanding of the stressors that can come with being a part of the community. It is my hope to assist those struggling with stressors concerning their sexuality, gender identity, acceptance, and many other issues that can be related to being a part of the community or simply navigating daily life.
I currently live with my husband, who is a transgender male, and our three dogs, cat, and guinea pig. We enjoy spending time with family and binging on anime and Netflix.