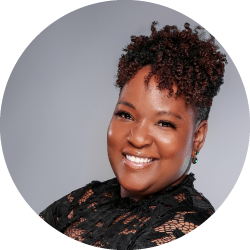 Malissa Ingram, Therapist
(LAC)
Are there things you just can't share with family? Are you unable to share with those you respect most? Are you simply tired of carrying it? Is it destroying your marriage or family? Have you noticed sudden issues with blood pressure, headaches, or physical ailments that can't be explained? Do you feel guilty about having feelings that may be considered inappropriate?
I get it. I get the feelings of fear and shame because of the potential to be judged or criticized even if it's self-inflicted. I understand how heavy the weight can feel under the pressure to carry this painful "thing." And it is possible to have valid feelings around an unforeseen life event, such as feelings around caring for a loved one who may be sick or unwell.
Is it ok if I create space for you? If so, I would love to create this space so that I can assist you with sorting through all of this "stuff" that happens in life. This "stuff" can be overwhelming and feel all-consuming. Or maybe it's just not how you envisioned the life you wanted to live. I believe I can be of assistance in helping to alleviate the stress and burden of carrying these unresolved issues. You don't have to do this type of work alone. And it is work. But I believe the work will be well worth the effort.
In pursuing licensure in Professional Counseling and Marriage & Family Therapy, I have established professionals and supervisors to consult with in providing the best care to attend to and provide a space for….YOU. Our time together will be spent sorting through all of the significant experiences that have led you to this place….a place that does not have to be permanent. Allow me the privilege of creating space for you.