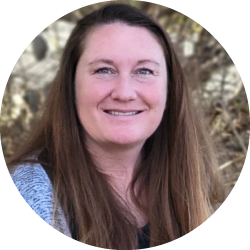 Liz Gray, QBHP
(Qualified Behavioral Health Provider)
I have worked in behavioral health for 8 years. In those years I have provided services to meet various needs in different settings including school, community, home, and juvenile justice. I strive to help clients manage behaviors and learn helpful strategies related to anxiety, depression, anger, and trauma by collaborating with my client's doctors, school, family, and community-based resources. Everyone experiences their struggles differently and I aim to provide a personalized method of support with each client's unique needs in mind. Since behavior and mental health are related, I work closely with my client's therapist to ensure that I am providing the most
appropriate and effective care. I approach each client with a flexible and non-judgmental mindset.
I enjoy watching people overcome their personal trials and achieving a sense of personal empowerment. My goal is to help you get where you want to be in order to reach and surpass your own goals.