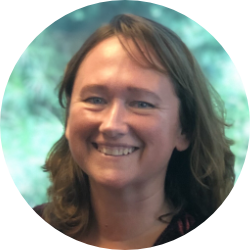 Lea Campbell, Therapist
(LPC)
Do you ask yourself why am I the way I am? Do you struggle with managing your moods, emotions, and at times, behaviors? Are you frequently angry with yourself for doing something that puts you in a tough situation or for hurting someone's feelings at the smallest slight towards you? Do you often think the world and everyone in it are against you or that you are the only person to feels the way you do? If so, I may be able to help you fight this battle and create clarity and understanding about these things. I work to create an environment of support and understanding that encourages growth and fosters change. My approach emphasizes a person's strengths, even for those that do not think they have any. 
I have been Licensed Professional Counselor for 5 years and have had the opportunity of working with several disorders that people struggle with from adjustment to schizophrenia. I utilize an Adlerian approach which emphasizes the play between a person and their environment and vise-a-verse while taking into account their history. I incorporate CBT, DBT, and positive psychology techniques to address specific symptoms to assist clients in obtaining an overall increase in well-being. 
I work well with Borderline Personality Disorder (BPD), depression, anxiety, and adjustment. Early intervention is always best when it comes to mental illness so I work with tweens and up. One of my main priorities is not only helping the client to obtain a better quality of life through counseling but to also educate, strengthen, and reinforce knowledge about mental illness. I have had the opportunity to work with families and individuals and look forward to working with you and yours as well.