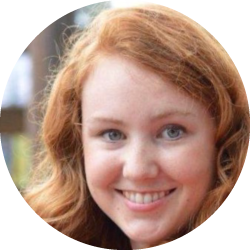 Kelsey Sundara, Therapist
Sometimes circumstances and relationships in life can be stressful and overwhelming. If you're finding yourself in a rut, too anxious to enjoy each day, not able to see the joy of another sunrise or maybe you're having issues in a relationship, I'd invite you to seek therapy. Being able to process life's stressors with a therapist is a wonderful tool and may help you in ways you never imagined.
My goal as a therapist is to provide a safe, sacred space for clients to feel comfortable discussing whatever is on their mind. I focus on meeting clients where they are and reflecting together on where they want to be. I utilize a direct, solution focused approach to assist clients in bringing to the surface the answers they already hold and shining a light on areas where improvement and change could bring about greater joy, peace, and contentment in life.
Through this process of looking at the journey ahead, I hope to assist clients in finding peace where they are and excitement about what the future holds.
I graduated with a Master of Social Work degree in 2014 and have since worked with populations ranging from children to older adults and everywhere in between. I enjoy playing tennis, spending time with friends and family, and reading.