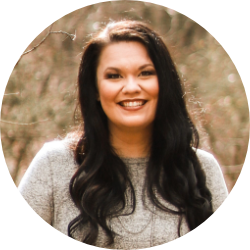 Holly Duck, Therapist
(LPC, NCC, TF-CBT, SDP)
I enjoy working with clients of all ages however, I have a special gift for working with teens and young adults. Depression and anxiety are so common for youth today especially when dealing with peers issues, family conflicts, and social media concerns etc. Many of my clients are just trying to figure out how to get through life when they are not even sure who they are, or if they like even themselves. The goal is often to find self-love, acceptance, and a sense of healthiness even though they have not figured everything else out yet.
I vividly remember what it was like to be a teenager and I love assisting clients work through the life problems that come with being young. I connect with teens and young adults easily and I am able to utilize a variety of therapeutic methods to assist clients on their path to health. I have a certification in Trauma Focused Cognitive Behavioral Therapy, I am certified as a Seed Digging Professional, I have a license specialization in technology assisted counseling, and I am currently working on obtaining a Pet Assisted Therapy license specialization.
My goal is to offer a warm and caring environment to potential clients where they won't feel judged but rather, have an outlet to safely work through the issues that trouble them. I truly care about each individual's health and well-being and aim to do my best to assist clients in reaching their mental health goals. I encouraged anyone struggling to reach out and begin their path to health and perhaps I too can be a part of that path.