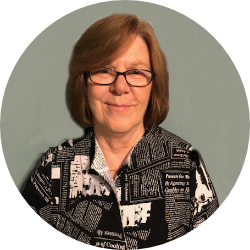 Debbie Clay, Therapist
(LPC)
For the past 25 years, I have had the professional privilege of helping clients find their voice, discover their strengths, heal from negative experiences and traumas, and redirect their present situation and conditions to live their most fulfilling lives.
Being comfortable with who we truly are in this world not only brings us joy and happiness, but also allows us to share ourselves with others in a healthy and loving way.  Having your personal story be heard with empathy and an open mind guides the time we spend together in our counseling sessions. 
I work with individuals and families to address anxiety, depression, PTSD, mood disorders and relational problems.  My clientele focus is primarily pre-teen through older adult with a non-discriminatory practice regarding gender, race, and culture.
Your decision to seek a healing experience in a therapeutic environment is both courageous and adventurous.  Let's work together to overcome the obstacles and barriers that prevent you from being your authentic self.