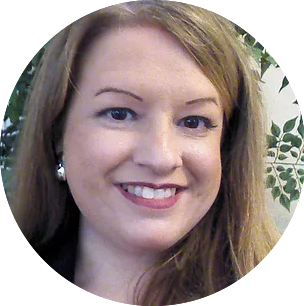 Christina Christie, MS, LCSW
When you feel a sense of hopelessness, I will be here to hold hope for you. I enjoy helping people grow and thrive, assisting them in improving their relationships with others, increasing their self-esteem and helping them learn how to heal from difficult life situations. Trauma, Post Traumatic Stress Disorder (PTSD), depression and anxiety are the specialty areas that I am most passionate about. Other areas that I enjoy treating are the following: grief/loss; adjustment to new life transitions; improving communication skills, and helping individuals, couples and families repair ruptures to their relationships.​
I have been focusing my practice on working with trauma and PTSD since 2008 when I worked primarily with children, adolescents, and their families. I want to help kids learn to use their voice in his or her trauma treatment so they get better faster, and grow into healthy adults.
I believe in the importance of self-care, using mindfulness-based strategies to heal oneself and in incorporating relaxation coping skills into everyday life. I try to model for my clients how to have a good work-life balance and I strongly encourage the development of hobbies and activities outside of the workplace.