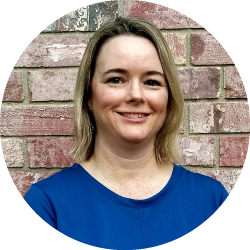 Celeste Pearson, Medication Management
Life often pulls us in several different directions at the same time. There are plenty of ups and downs, mountains and valleys, highs and lows. Some say the negative times in our lives are a period where growth happens. During these times we may not know what to do or where to go. You or your loved one may need a push or assistance to begin climbing the upward path in life. I am here to assist you with your next step. No matter how great or small the challenge may be, I will do my best to help you find the balance that is needed in life. This may be through various resources or medication management.
I am a board-certified Family Psychiatric Nurse Practitioner with experience in healthcare since 2001. I obtained a degree in psychology in 1994 and became a registered nurse in 2001. I was born in Arkansas and have lived in this great state most of my life. Much of Arkansas is rural
and underserved in psychiatric care. I look forward to serving and providing psychiatric care to Arkansans. I strive to provide the best care for my patients and to help them become their best self.