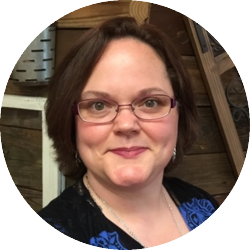 Carolyn Jenkins, Psychologist
I view therapy as a collaboration between you and me, working together toward the goals you would like to accomplish. You are the expert on you – I am simply here to walk with you and help you rediscover your strengths and develop better, healthier ways of coping and interacting with others. Sometimes we just need to be reminded of what we already know within us to make it through. I also believe part of the healing power of therapy is simply being accepted for who you are, as-is, while providing a safe, confidential space to work through and process your issues.
With over 13 years of clinical experience, I use an integrated therapy approach, pulling from many different interventions and styles of therapy to meet you where you are and address the specific needs you have in your current situation. This includes a client-centered approach, along with cognitive-behavior therapy, reality therapy, and solution-focused therapy approaches. I also use a variety of techniques such as relaxation strategies, mindfulness activities, and cognitive strategies to re-write negative scripts we tell ourselves. Issues I work with the most in therapy include: depression, anxiety, adjusting to difficult life changes, stress, abuse/trauma history, sexuality/gender issues. I enjoy working with college students and adults aged 18-80, both in individual and couple's counseling. I also will be doing psychological testing/evaluation to include: ADHD evals, Autism evals, IQ testing.