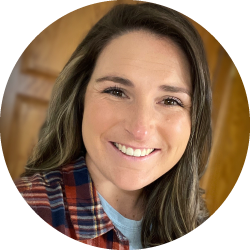 Anna Johnson, Therapist
(LCSW)
Anna Johnson is a therapist who began her career in 2020 when graduating from the University of Kansas. Prior to moving to Arkansas, Anna worked with the Child Advocacy Center in Kansas City and provided mental health services in three different school districts. Anna had worked during her undergraduate studies in behavioral health support roles and quickly realized a passion for working specifically within the school system. After graduating, Anna moved to Arkansas and began working in the Eureka Springs school district, servicing children and adolescents from pre-k through high school.
From a young age, Anna knew working with kids was her passion. From working at summer camps, providing swimming lessons, nannying, helping children was always the goal. Anna grew up knowing that she wanted to help children- but decided on becoming a therapist while getting her undergraduate degree in Psychology. At the University of Missouri-Kansas City, Anna met a professor who guided Anna into pursuing social work as a way to utilize multiple avenues to provide guidance and support to children. Anna knew the impact that a therapist could have made to herself and many individuals she knew and decided that would be the way she chose to support others.
Outside of work, Anna enjoys spending time outside with her spouse and their dog, Bailey. Anna loves being out on her gravel or mountain bike and spending time out on the lake during the summer.