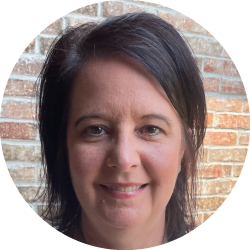 I am a licensed master's social worker who has had the privilege of working with teenagers and adults. I have worked with a diverse range of individuals during my time as a therapist. I have worked with individuals who have been diagnosed with mild disorders to chronic or severe mental illness. I have worked in an array of settings, including outpatient settings, hospital settings, and residential care facilities. In these various settings, I have had the opportunity to assist my clients with managing symptoms such as anxiety, depression, anger management, mood disorders, dementia, auditory hallucinations, and paranoid thoughts. I offer support and assistance to help my clients in improving mood, self-worth, communicating needs, and relationships with family and friends.
I strive to encourage my clients to see their dignity and worth as a person and everything they have to offer. I want my clients to understand they are important and their feelings, thoughts, and opinions matter. I encourage my clients to identify and utilize their strengths while setting realistic goals to be the individual they want and deserve to be.
When I am not focusing on my career, I enjoy spending time with my family, spending time outside, or watching the latest movies on the big screen.