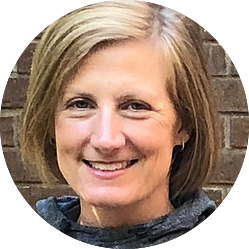 I am a Licensed Professional Counselor and believe that everyone can benefit from therapy as a resource for personal growth and development. Whether you are not feeling like yourself lately, need help adjusting to new, unexpected or difficult life events, or are experiencing challenges in your relationships, work or school, my goal is to help you discover your path forward in a safe, supportive, and open-minded space. I enjoy working with adolescents, women and men who may be experiencing depression, anxiety, other mood related issues, grief, trauma, relationship and career issues. I am also passionate about working with LGBT individuals/couples or those dealing with sexuality and/or gender identity issues.
I received my Master's degree in Counseling Psychology from Loyola University Chicago in 2003 and have experience working in inpatient, outpatient and research settings.
I enjoy running, cycling, the outdoors, painting and adventures with my golden retriever.