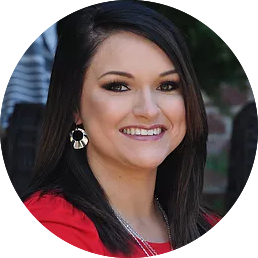 Alisa Mitchell, Therapist
(LPC)
I received my Bachelor's degree in Criminal Justice from the University of Arkansas at Little Rock in 2011 and I received my Master's degree in Clinical Counseling from Bellevue University in 2015. I have also completed my Certified Sex Offender Treatment Provider training and certification process.
Gemma Troy once said, "If I can survive the war that I battle with myself, I can survive anything." I truly believe that everyone can benefit from therapeutic intervention as a resource for adjusting to life's unexpected changes and personal growth. I have a passion for working with adolescents, adults, individuals battling addiction and bringing healing to individuals who have been through a traumatic experience. As a former law enforcement officer, I also have a passion for working with our servicemen and women with their individual needs and developing coping skills that are needed.​
I strive to help my clients find healthy perceptions of themselves and know that no single approach is the right one for every individual. I believe that my experience and education have given me a strong foundation for creating a non-judgmental, comfortable and motivating environment for my clients, helping them reach their full potential.
I am trained in EMDR and use this technique to treat trauma and PTSD.