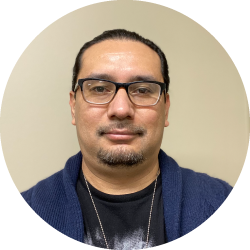 That good ole' 4 letter word is what I try to provide for those who are hurting. That word is Hope. If I can give someone hope then they will be on their way to healing and change.
I do my best to provide that safe space for the client to feel safe and free, to be able to express what needs to be felt and said. I strive to allow the client to experience their words, emotions, and unconditional positive regard without negativity being thrown their way. The negativity is what the client is probably accustomed to enduring. In my office, I strive to help the client change to what they seek.
I enjoy working with teens, college-aged, and adults. Connecting with people is a passion of mine. I strive to have a therapeutic connection with my clients no matter their age or status in life.
In my practice, I like to use Brief Solution-Focused therapy, experiential, and CBT. I also have Phase 1 of Brainspotting completed. I am also Telehealth certified.
I am a fully licensed LPC and I have been a therapist now for over 7 years.